A fresh solution for Dallas Carpet Care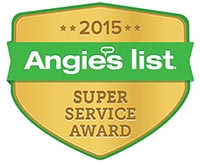 Having carpets cleaned in your home should always be a pleasant experience. Not sure about the steam cleaning, or the dry cleaning methods. Or is it okay to have your carpets cleaned? Not knowing how long the carpets will be wet, or simply who is coming to your front door, can leave one to question and worry. Since 1994, EcoSafe Dry Carpet Care has been putting DFW homeowners at ease with our dry carpet cleaning method. The steam cleaning method is a popular way to clean carpets; however, homeowners are not satisfied with wet carpets or spots that just come back after the cleaning is complete. At EcoSafe, we only use the dry cleaning process that is recommended by carpet manufactures. This dry cleaning system uses a brushing action and a cleaning compound to get the results you desire. First, we clean with our brushing machine and absorbent compound to ensure a deep cleaning. We then finish by vacuuming the compound that absorbed the dirt, oil, food, and spills out of the carpet.  Our completed dry cleaning method will leave you with a cleaner carpet that is dry, and free of reappearing spots. No need to hesitate about having your carpets cleaned; see why our customers prefer the dry carpet cleaning method.
EcoSafe Dry Carpet Care guarantees that we will out clean all other cleaning methods, or your cleaning is on us!!
It's simple, with a great team and the best cleaning products, our cleaning will be beyond your expectations. Call or contact Dallas Carpet Care Experts Today!
ENVIRONMENTAL BENEFITS USING ECOSAFE DRY CARPET CARE